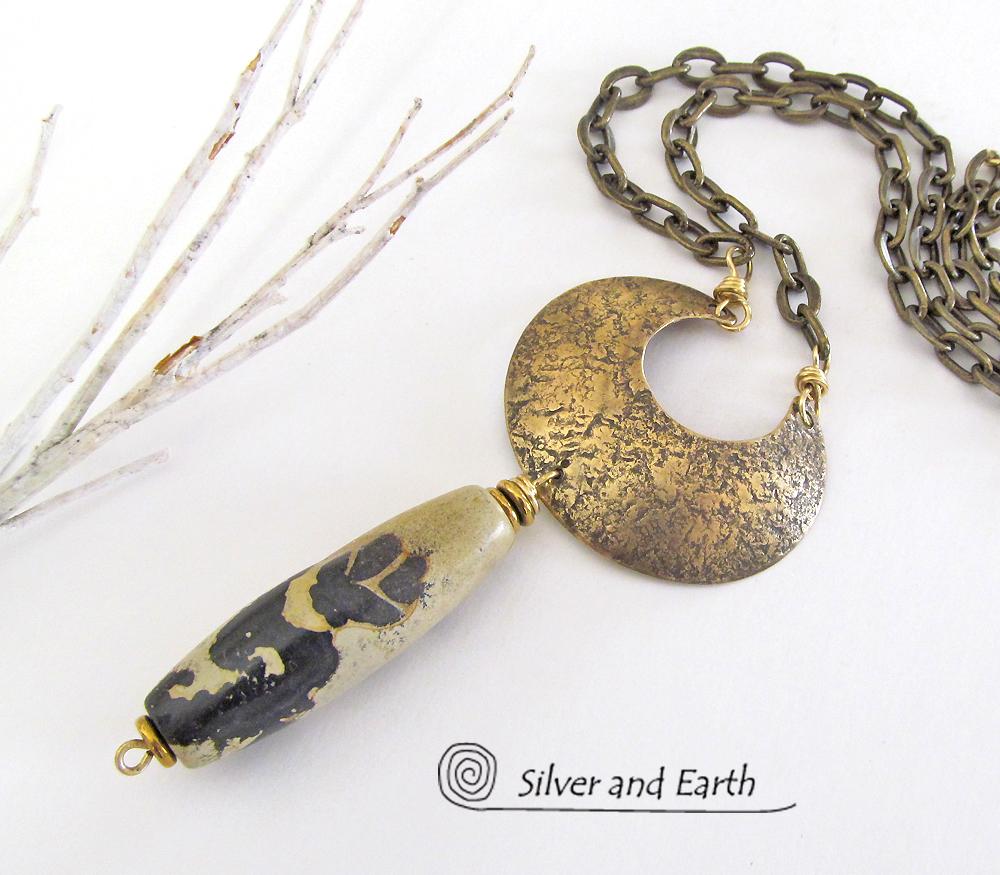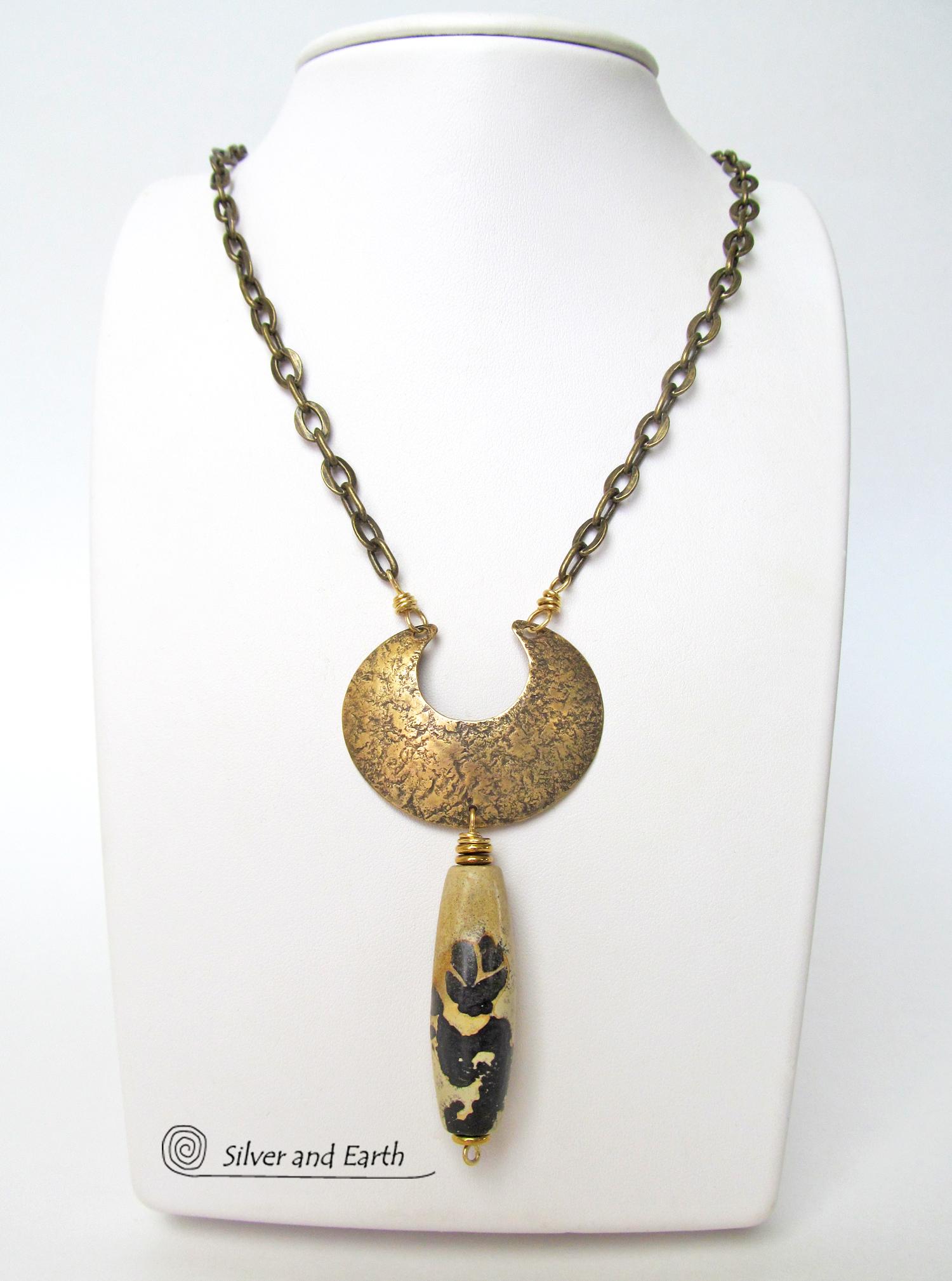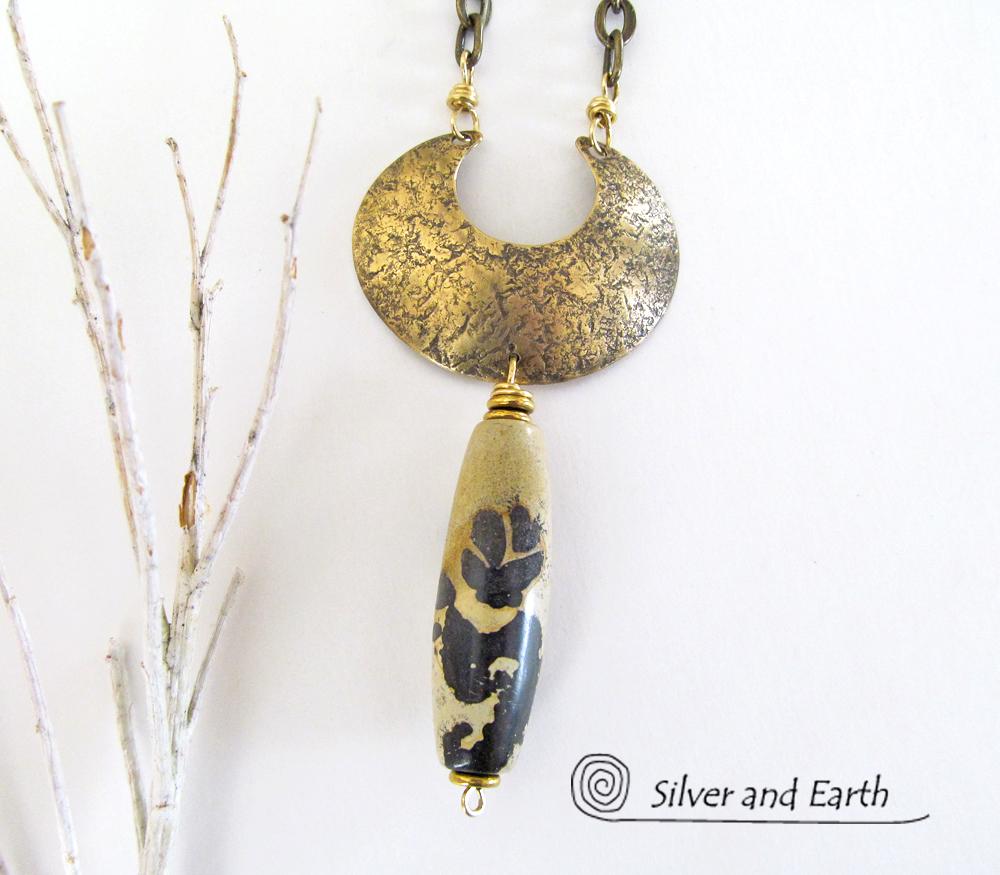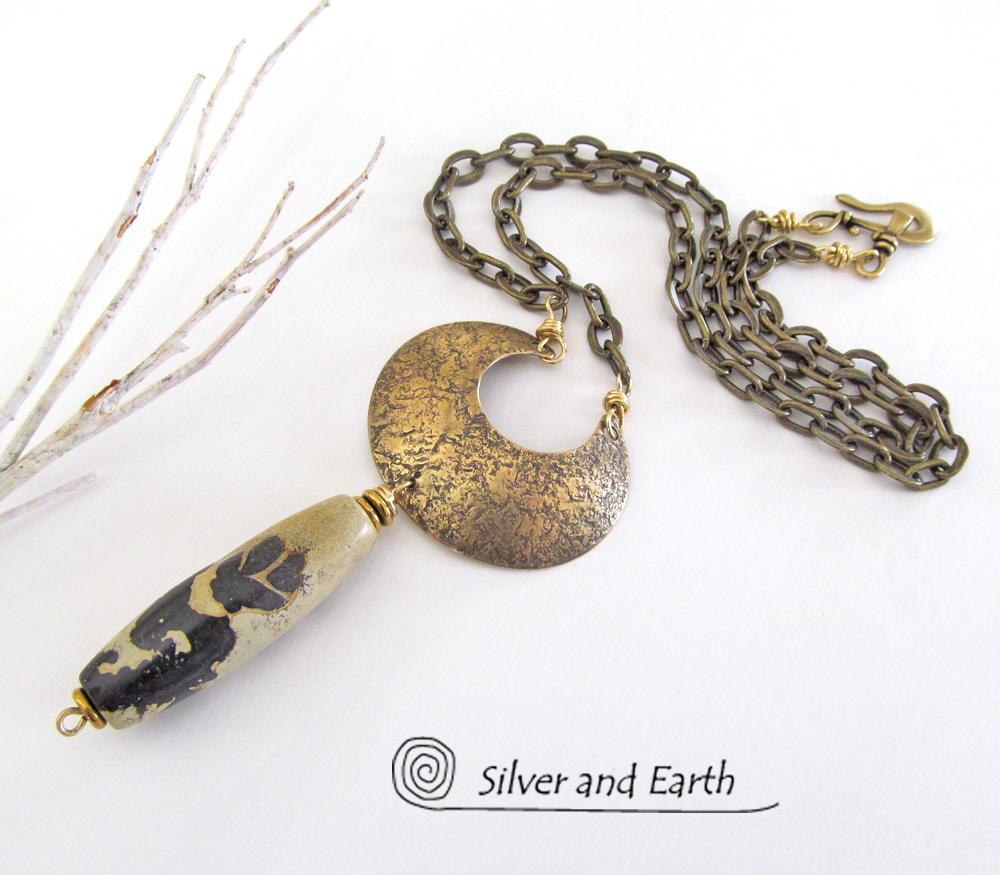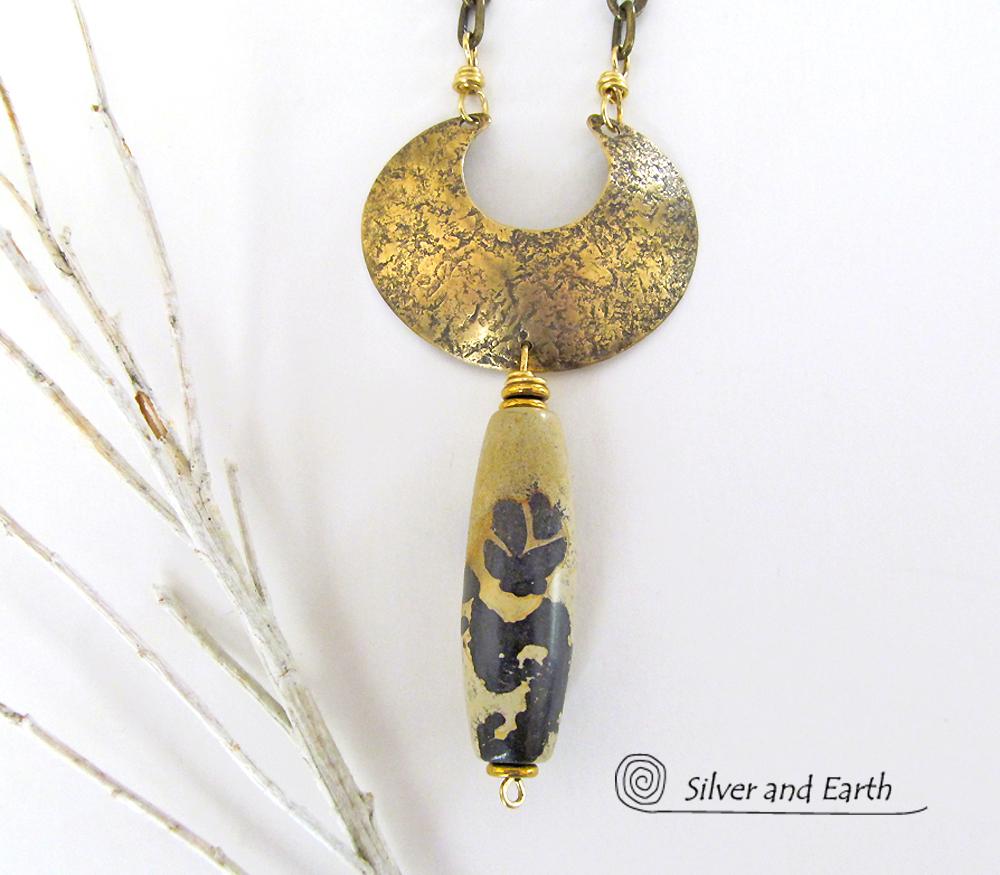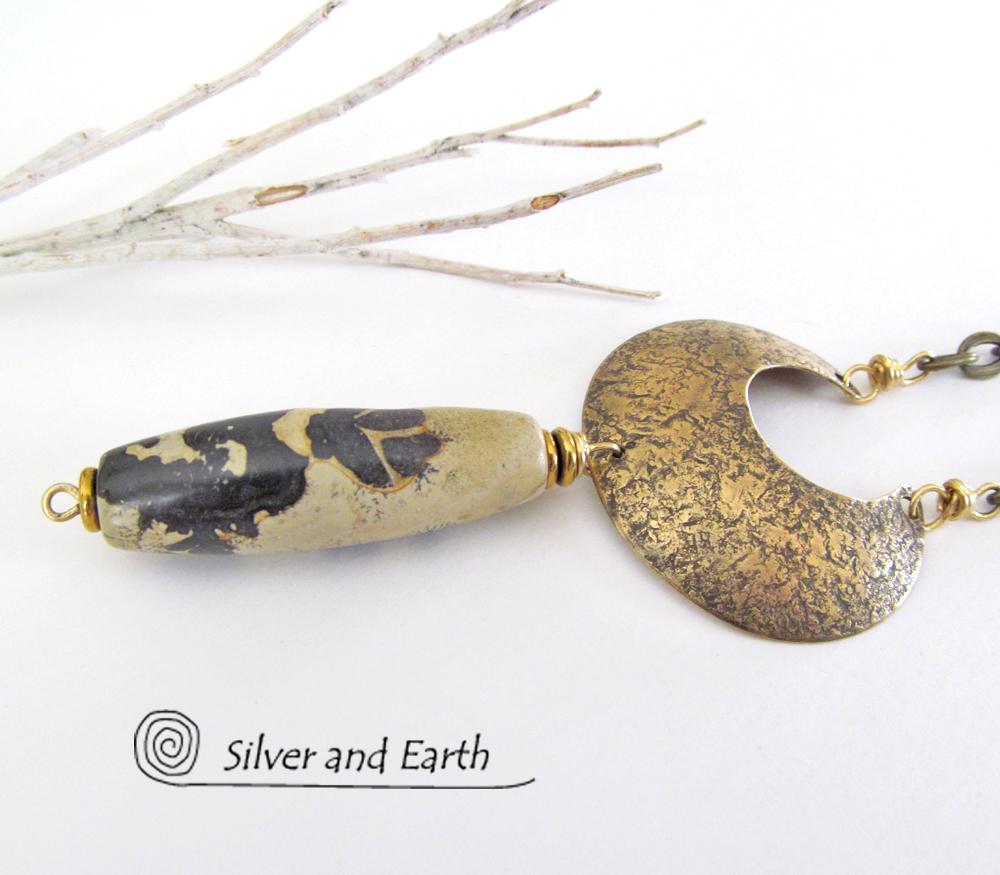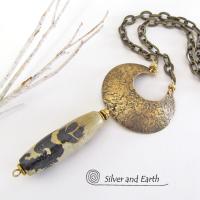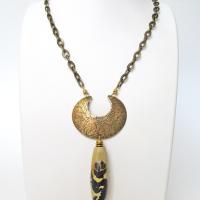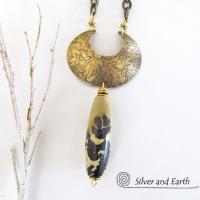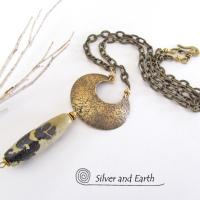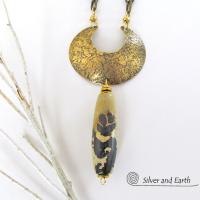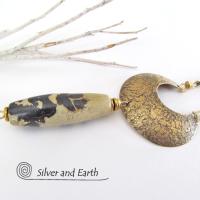 Gold Brass Crescent Moon Necklace with Paintbrush Jasper Stone
A gorgeous paintbrush jasper stone dangles from a gold brass crescent moon in this modern bohemian necklace. Paintbrush jasper has a variety of markings from spots and blotches to feathery dendrites. The stone in this piece has a striking pattern consisting of markings of black, taupe and subtle hints of yellow. It is accented with a handcrafted brass crescent moon which has a rustic texture. Due to the unique characteristics of each natural stone - you'll be wearing a one-of-a-kind piece!
MEASUREMENTS: The focal point (crescent and stone) measures 3-1/2" in length and 1-3/4" at widest point. The necklace will hang for a total length of 26". It hangs on an antiqued brass chain with sturdy hook & eye closure. The metal was sealed with jeweler's wax to resist tarnishing.
All my jewelry is my own original design and handcrafted by me in the USA.
All designs, photos, text and content © SilverandEarth.