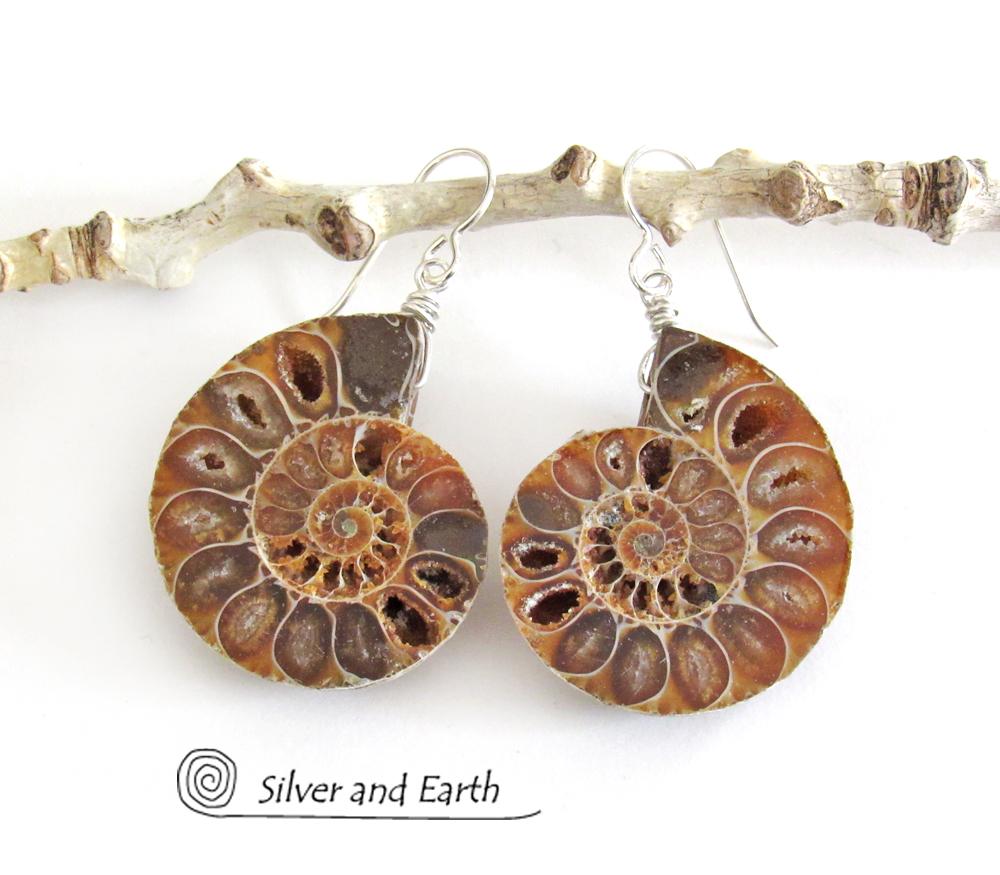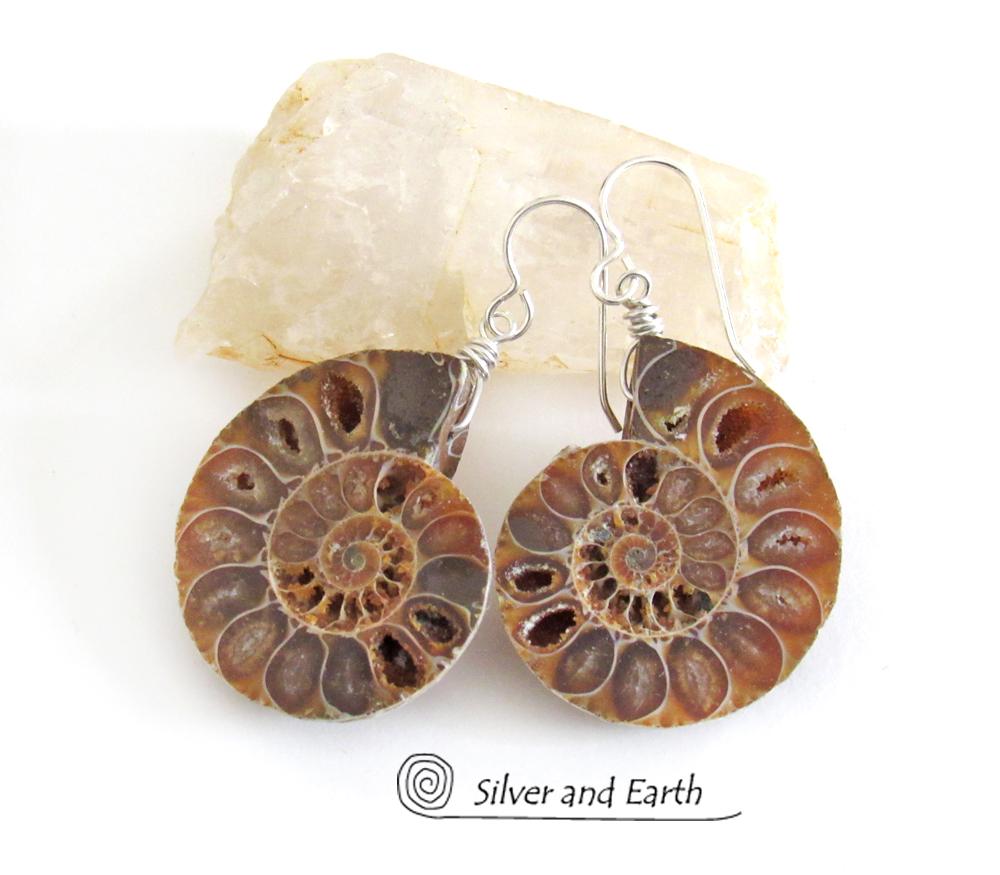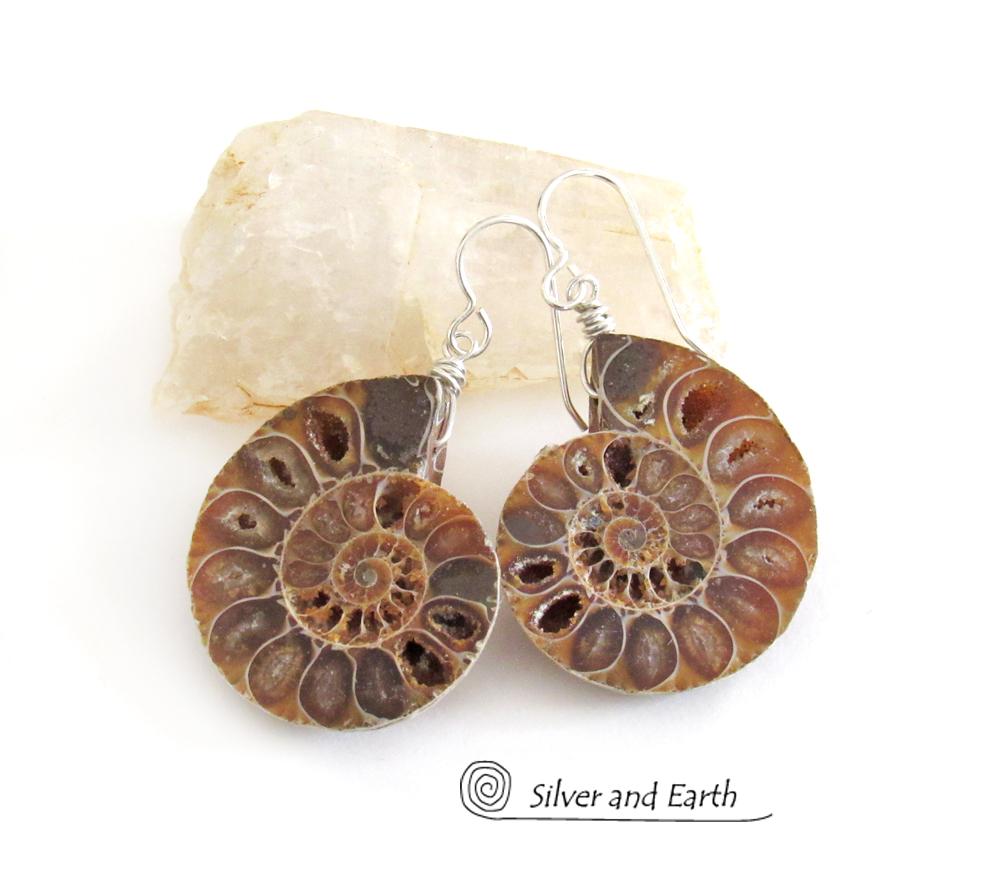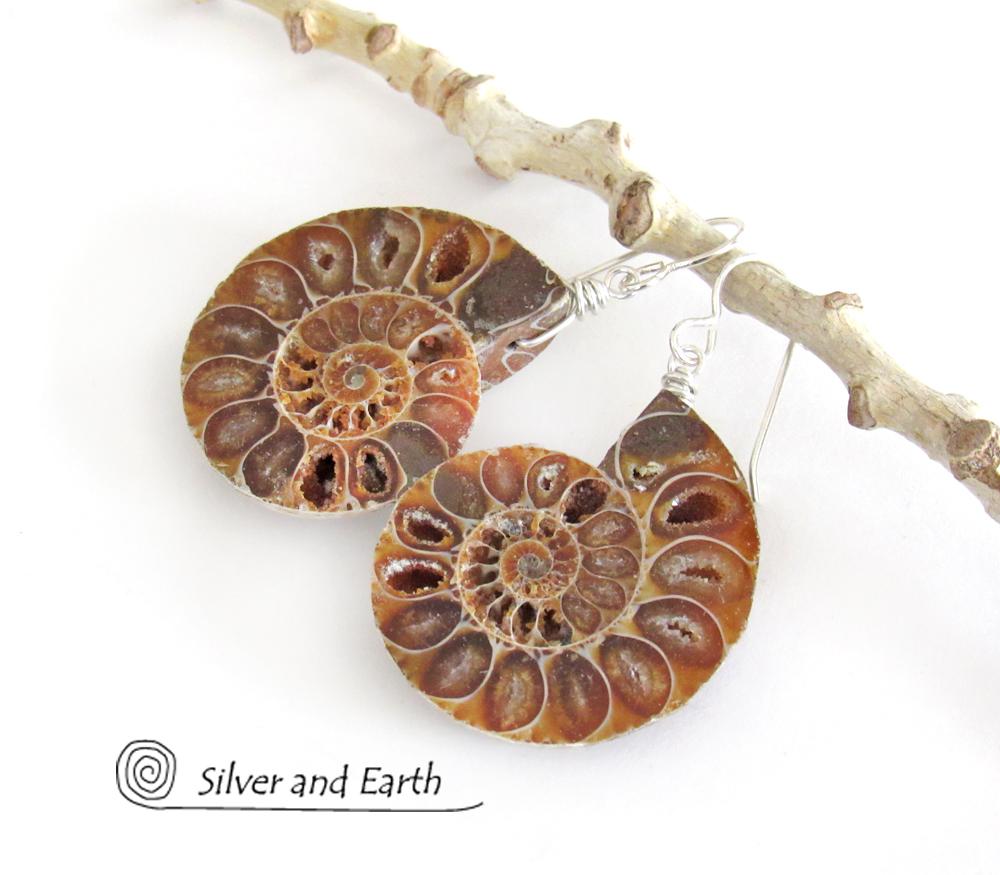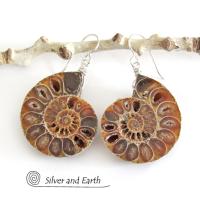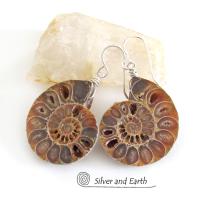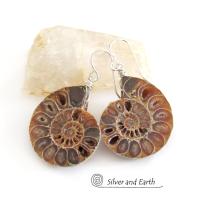 Ammonite Fossil Earrings - Genuine Earthy Natural Fossil Jewelry
These earrings feature a gorgeous, matched pair of natural ammonite fossils. Ammonites are now-extinct marine mollusks called ammonoids. The fossils formed when the ammonoids died and their shells became embedded in sand or silt. The shell was protected from damage over time due to the forming layers. As the layers formed and created pressure on the shell, mineral-rich water would seep into the chambers and eventually crystallize into the rock-like fossils. The ones in this pair have a gorgeous "spiral like" pattern with earthy hues of brown. They dangle from sterling silver ear wires.
MEASUREMENTS: Total length: 2" from top of sterling silver ear wires and 1" at widest point.
NOTE: Please refer to measurements above. Photos are enlarged to show details.
All my jewelry is my own original design and handcrafted by me in the USA.
COPYRIGHT: All designs, photos, text and content © SilverandEarth.